Posted by
Miriam Rubin

on January 17, 2011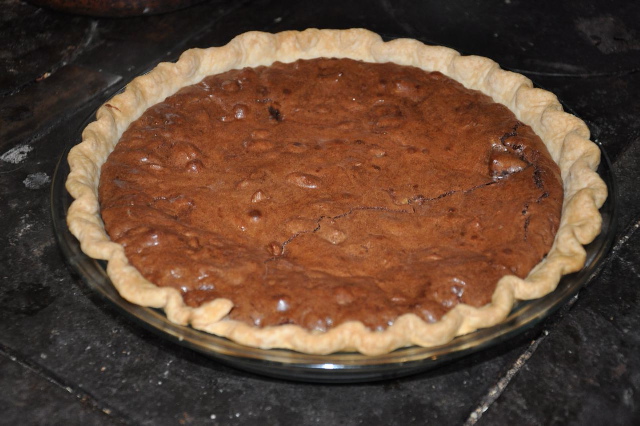 I've been baking up a storm since the first of the year, hard at work on a pie story for the Pittsburgh Post-Gazette. The story is coming out this Thursday.
I've always loved pies more than cupcakes so when they were announced on all the Hot Trends lists, I wanted to talk them up a bit too.
This is a Tar Heel pie from Mrs. Rowe's Little Book of Southern Pies. I had the ingredients on hand so I baked it to bring to neighbor Wendy's house last snowy Saturday.
She took the picture and served it with fabulous cherries from her orchards. She'd simmered them on the wood stove with a good dose of bourbon. The combination was amazing.